Giant Batteries Helped the U.S. Power Grid Eke Through Summer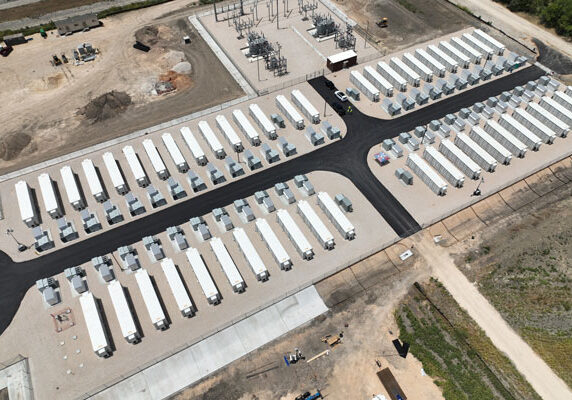 Article from The Wall Street Journal
States rely more on batteries to avoid blackouts, with additional projects coming online soon
The U.S. power grid relied on a new Band-Aid to help it through this summer's punishing heat: giant batteries.
Battery storage has emerged as a tiny but important slice of the electrical-power mix during summer heat waves, helping bridge the gap at sundown when solar generation fades but everyone continues to crank air conditioners.
Electric-grid operators from Pennsylvania to California have skated through a season of high temperatures with a combination of existing and new energy supplies, including batteries, that have added up to enough to avoid rolling blackouts. Large-scale batteries have filled in when large power plants tripped offline and helped stabilize the grid.
In Texas, which saw 10 demand records this summer, batteries helped narrowly avoid rolling blackouts one evening at sunset. The state's batteries discharge almost entirely in the evenings, especially around 7 p.m. when solar generation nosedives and there is little wind generation, which usually picks up overnight.
"Batteries weren't the only reason why there haven't been blackouts this year, but it was a critical piece of keeping the lights on," said Jeff Bishop, chief executive of battery developer Key Capture Energy, which has about 380 megawatts of storage in operation in Texas.
Before 2020, large-scale batteries barely existed. Now U.S. developers are planning record amounts of large installations across 29 states, according to the American Clean Power Association and energy consultant Wood Mackenzie. The sector has seen a sharp increase in additions even as the pace of delivering other clean-energy projects has slowed.
Companies connected nearly 1,500 megawatts of battery storage to the grid in the second quarter, enough to power about 300,000 homes during peak demand, up 60% from the same period last year, according to S&P Global.
At the same time, solar installations dropped 24% and new wind projects declined 45% during the quarter.
Inflation and supply-chain disruptions that bogged down battery-storage projects starting in 2021 have started to stabilize and ease, and this year the industry is seeing an accelerated recovery, according to analysts at investment bank Evercore ISI. New tax incentives are speeding investment, too. Last year's climate and tax bill, the Inflation Reduction Act, introduced a credit for battery storage for the first time. Batteries previously had to be paired with a solar or wind project to receive incentives but now can
be built as stand-alone projects and qualify.
The U.S. battery market is dominated by states such as California, Nevada, Arizona and Texas. Batteries earn money through providing services that stabilize the grid or by arbitrage, often charging up on cheap or excess renewable generation, then discharging later when energy prices and demand soar. Battery installations in the West might provide power for 3 to 8 hours, while those in the Midwest and Texas often discharge for an hour or two.
Battery storage makes up nearly 60% of the Texas projects asking to connect to the grid, far more than any other source, according to the grid operator, the Electric Reliability Council of Texas.
"That's a little bit of a postcard from the future," said Doug Lewin, president of Stoic Energy Consulting. Texas has nearly 4,000 megawatts of batteries, which should grow each of the next two summers to reach 12,000 to 14,000 megawatts, he said.
Enel has 520 megawatts of battery storage capacity in Texas, most of it new this summer. Even though temperatures have started to drop slightly in Texas, September has brought a new stress—an even faster evening decline of solar generation.
"It's still 96 degrees at 8 p.m. and the sun is starting to set a little bit earlier," said Madeline Gould Laughlin, senior manager of regulatory affairs for Texas for Enel North America.
On Sept. 6, a problem with a transmission line sent the state's grid operator into emergency operations. That evening it brought online all available generation, called on some large customers to slash electricity use and imported power into the state. It was the nearest Texas has come to rolling blackouts since a devastating February 2021 freeze left millions of people without power for days.
Natural gas provided the bulk of the state's power that night—more than 60%—but a record amount of battery storage came online, too, providing 2,172 megawatts, a little under 3% of the generation mix as operating reserves were dangerously low.
Enel's batteries delivered around 524 megawatt hours on Sept. 6, enough to power more than 104,000 homes, Laughlin said. The company expects to add another 823 megawatts in the next year in Texas.
But even as more batteries connect to the grid, power demand will keep growing too, along with intermittent, weather-dependent solar and wind development, said Patrick Meyer, senior vice president of portfolio management at GlidePath, which owns battery-storage projects in Texas and Pennsylvania. "You've got extreme volatility in the markets right now," Meyer said.
Natural gas and coal power plants are stressed, too, in their fourth month of operating in 100-degree temperatures without many chances to take outages for preventive maintenance, he added.
Winter could bring new strains on the grid. While batteries play a role during summer evenings, wintertime electricity demand peaks twice—in the morning and in the evening, when temperatures are low and people run heaters and cooking appliances.
Eric Hsieh, deputy assistant secretary for energy storage at the Energy Department, said he would be watching this winter to see how battery developers adapt to a new season. "In some markets they're now 3 to 5% of overall peak capacity," he said, adding that it is enough capacity to lower peak electricity prices.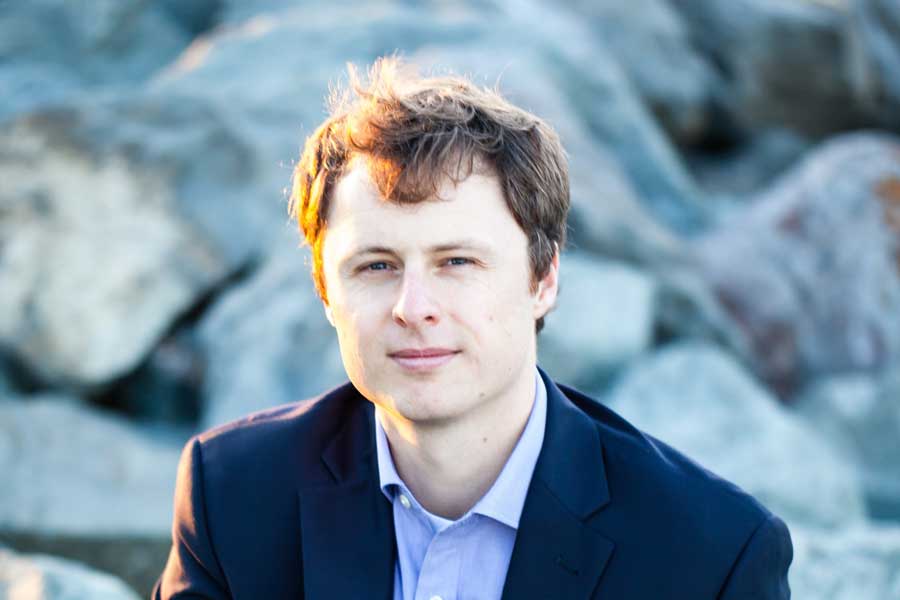 September 7, 2023
Industry Veteran Joins KCE's Growing Team, Will Focus on Continued Expansion Albany, NY – Sept 7, 2023 – Key Capture…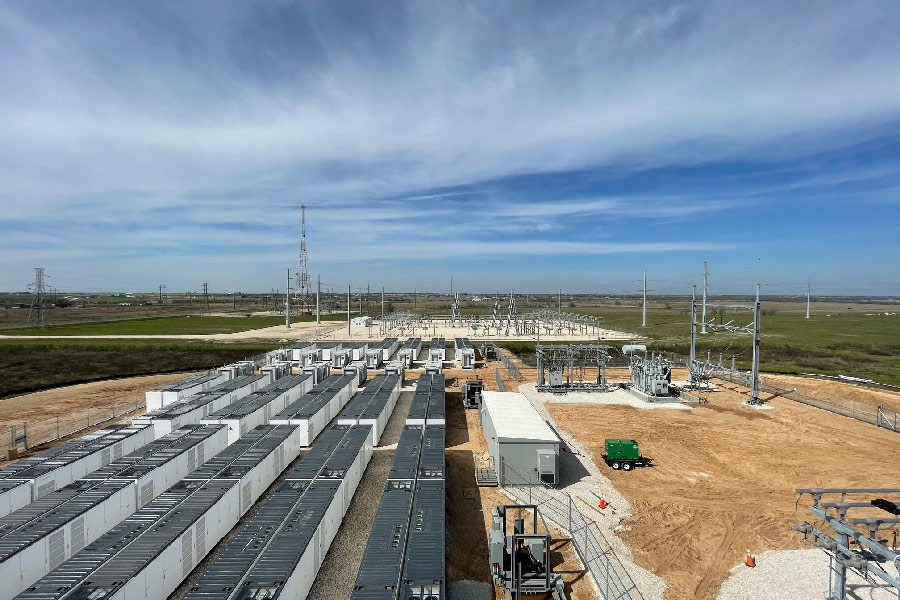 August 9, 2023
Key Capture Energy is proud to announce the launch of two 50 MW battery storage projects incentral Texas: TX 19…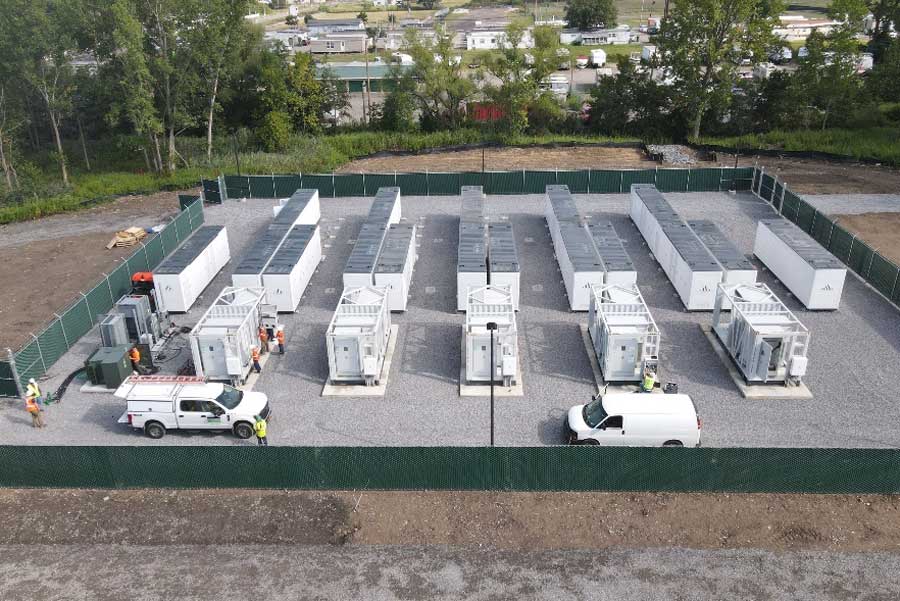 June 6, 2023
ERIE COUNTY, NY – June 6, 2023 – Key Capture Energy, LLC (KCE), a leading U.S. energy storage independent power…